News Updated
August 31, 2017. Please refer to the Conference schedule of this event.
August 11, 2017. Please download Simple Program for your reference. Final program will be online soon.
July 14, 2017. Prof. Jacques Blanc-Talon from Université Paris XI, France has released his speech details. View
July 3, 2017. Important News!
ICFSP 2017 has been listed on IEEE official Event Calendar
June 19, 2017. Important News!
ICFSP 2016 Conference Proceedings has been indexed by Ei Compendex and Scopus.
June 21, 2017. Important News!
We extend the submission deadline till July 20, 2017. Please prepare and submit your manuscript in time. Click
June 19, 2017. Important News!
The venue place is changed. Please pay attention! The correct place is : TIMHOTEL Berthier – Paris XVII Click
April 26, 2017. Good News!
Please submit your full length manuscript before May 30, 2017.
January 3, 2017. Good News!
Proceedings of ICFSP 2016 has been included in the IEEE Xplore
December 20, 2016. Good News!
Welcome Prof. Mounir Ghogho and Prof. Krzysztof Szczypiorski will deliver keynote speech in ICFSP 2017. Click

December 4, 2016. Good News!
2017 3rd International Conference on Frontiers of Signal Processing (ICFSP 2017) will be held in Paris, France during September 6-8, 2017. Welcome to meet us in Paris.
October 24, 2016. Good News!
The Coference Committee appreciates all the supports to make the conference successfully held in Warsaw, Poland during October 15-17, 2016.
GALLERY of ICFSP 16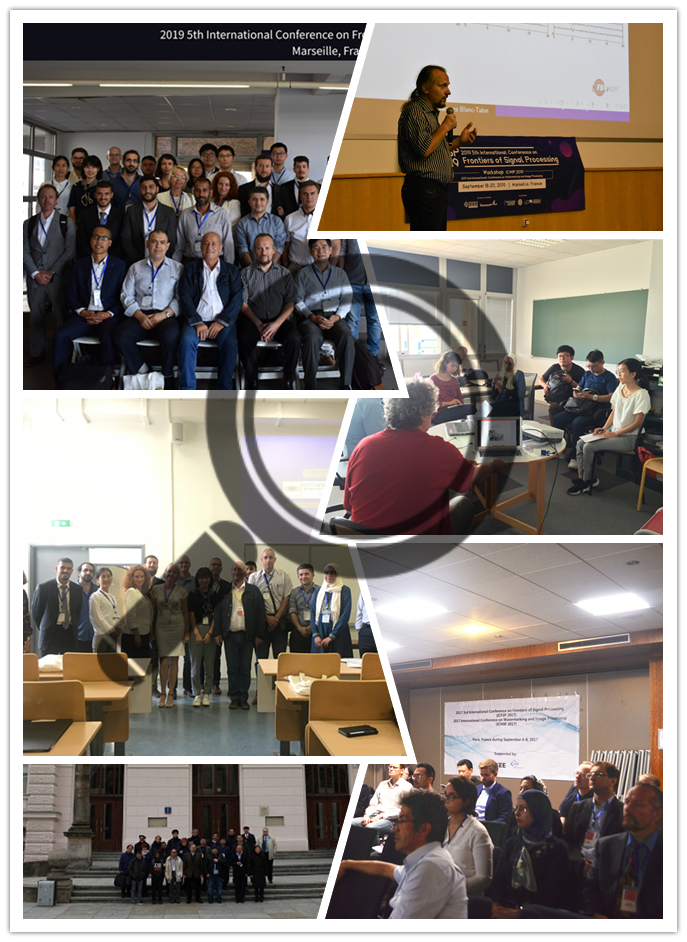 Co-sponsored by